New Dumfries hospital opens its doors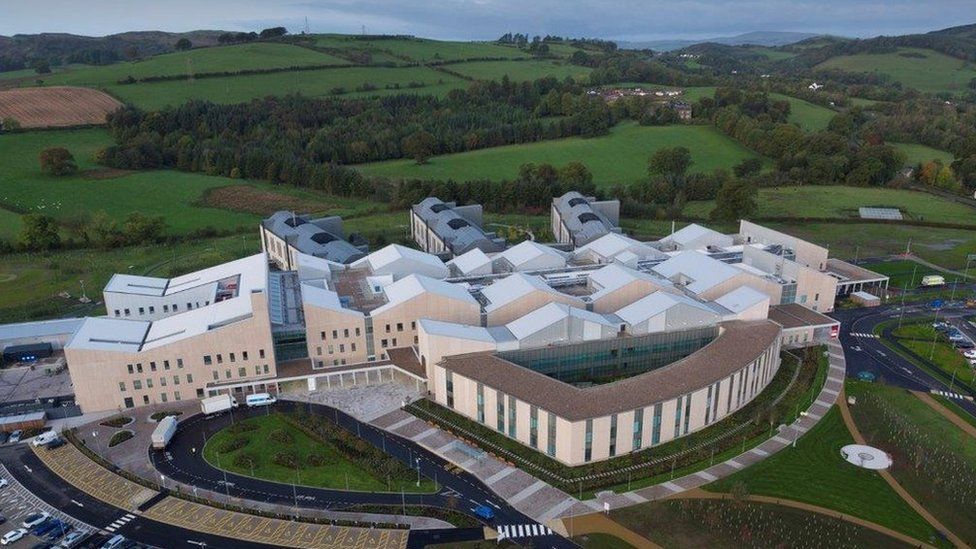 A new multi-million pound general hospital has opened in Dumfries.
The transfer of patients, staff and medical services into the facility is expected to take three days to complete.
Two specials command and control centres are being used to help to co-ordinate the switch.
Chief executive Jeff Ace said the move would be managed as if dealing with a major emergency with risk being assessed at every stage.
Analysis: Colin Colthart, BBC Scotland, Dumfries
It may be one of the smallest health boards in Scotland, but NHS Dumfries and Galloway can now boast having one of the most advanced hospitals in the country.
It cost £212m, took two-and-a-half years to build and is poised to receive its first patients.
The new complex incorporates cutting-edge design and the latest technology, all with the aim of providing the highest standards of treatment and care.
Constructed at the the western end of the Dumfries by-pass, it is replacing the existing Royal Infirmary on Bankend Road which opened in 1975.
The move itself will involve a fleet of ambulances, transport vehicles and removal trucks.
Parking restrictions will be in force on surrounding streets to assist the flow of vehicles.
Police officers and community safety wardens will also be deployed to support the transition and an electronic tracking system will be used to monitor the transfer of patients.
The whole process is expected to be completed on Sunday.
It paved the way for patients to leave the existing hospital for the new facility at the Garroch roundabout.
The first day of the migration began with the opening of the accident and emergency department at the new hospital.
The move initially involved the transfer of intensive care patients.
Wards 8 and 16 were then set to make the switch along with the neonatal unit, paediatrics and maternity services.
The new hospital will retain the Dumfries and Galloway Royal Infirmary name but some services will remain on the old site, renamed the Mountainhall Treatment Centre.
The 344-bed hospital is made up entirely of single rooms, each with a computer point to allow nursing and medical staff to update patient records on the spot.
Related Internet Links
The BBC is not responsible for the content of external sites.