Books, bikes and bygone days 'worth £6m' to the Borders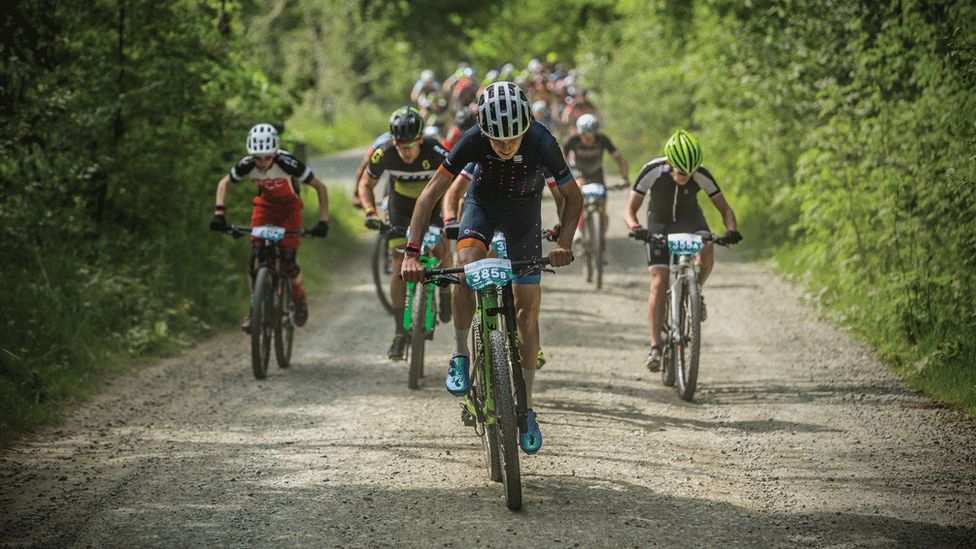 A string of council-backed events across the Borders have been estimated to generate nearly £6m for the region.
A report has detailed the scale of the economic contribution from tournaments and festivals across the area.
Scottish Borders Council said it aimed to maximise the "financial leverage" from its investments.
It said the local authority would keep working with outside organisations to expand existing festivals but also try to attract "new, exciting events".
A number of key events have been highlighted as bringing in significant revenue to the Borders.
The Melrose-based celebration of literature was said to "continue to deliver a high-profile event, with high-profile authors".
It has also expanded its offering with food, drink and entertainment.
Its overall economic impact has been estimated at more than £2.2m.
Scottish Borders Heritage Festival
Reckoned to be worth £1.45m, it generated nearly 30% of its revenue from outside the Scottish Borders.
Total attendances this year were 33,000 as a signature event in the year of history, heritage and archaeology.
The cycling event in the Tweed Valley drew in record numbers of competitors and spectators this year.
Its Enduro weekend alone was estimated to have brought in about £112,000 with the overall impact £750,000.
The fourth year of the event saw more than 2,000 people take to their bikes on closed roads in the Borders.
Bringing in about 5,000 visitors, the economic benefits are said to have run to over £500,000.
The council backed the return of the veterans tournament and a new universities match played between Edinburgh and St Andrews prior to the final.
This will be expanded and developed next year but generated more than £400,000 this year.
The Tour of Britain stage finish in Kelso, a national beef event, the Brick and Steel County Rally and an improved Return to the Ridings website have also been highlighted as helping to boost the local economy.
The arrival of the Borders Railway has also been credited with helping to increase attendances - particularly at the Melrose 7s and the Borders Book Festival.
Among the proposals for the future is a "race the train" cycling event for 2018 or, more likely, 2019.