Dumfries and Galloway kinship care allowance extension approved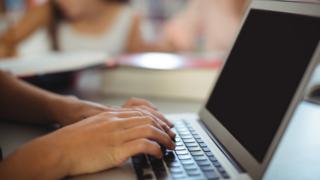 Plans have been agreed to extend kinship care allowances to include young people up to the age of 18 who remain in full time education.
Dumfries and Galloway Council's social work department admitted the move would increase pressure on budgets.
However, it added that failure to do so could cause other problems for a vulnerable group of young people.
The change will carry additional costs of £123,000 over the next year and a half.
Kinship carers are relatives who step in when children cannot remain at home with their birth parents.
They receive weekly allowances to help cover the costs of providing that care and support.
Policy extension
Two years ago the payments were brought into line with those for foster carers - ranging from £130 to £224 a week - depending on the age of the child.
Under the current scheme, kinship allowances for children subject to a residence order end at 16 when the order itself expires.
The social work department will now extend the policy to allow payments to continue up to the age of 18 for those who remain in full-time education.
The kinship budget is already facing a £159,000 deficit and the change will bring additional costs.
However, a report to councillors - who approved the move - said failure to do so could risk family breakdown and homelessness, as well as increasing financial pressure on other council support services.