Artistic spark outside cities examined in Dumfries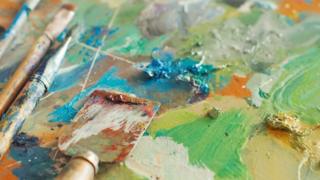 A summit meeting in Dumfries is looking at ways of supporting and encouraging artists and creative businesses outside Scotland's large cities.
The Scottish Place Network will examine the challenges faced by smaller towns and villages across the country.
Cathy Agnew, who chairs arts group DG Unlimited, described it as a "fantastic opportunity" to connect with others.
She said it was "exciting and positive" to see how the cultural landscape of the region was changing.
"There is just so much more going on in Dumfries and Galloway than there was even 10 years ago," she added.
The meeting is the second in a series of events which started in Stirling.
Karen Dick, of Creative Scotland, said the partnership between her organisation, Dumfries and Galloway Council, DG Unlimited and the artist-led Stove Network was making the region "a vibrant and creative place to live, work and visit".
"The Place Network meeting offers opportunities to share good practice and learning from across Scotland around how imaginatively communities are using creativity to transform lives and inspire new future thinking," she added.