Alcohol incident 'blight' faces pubs in the Scottish Borders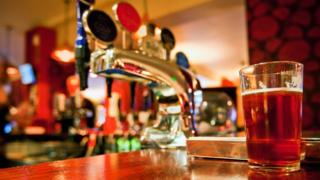 A police report has highlighted how a "blight" of alcohol-related anti-social behaviour continues to affect licensed premises in the Borders.
It said the problem increased during common ridings and festivals in the region.
The report to the local licensing forum highlighted one event which had a lack of sufficient stewarding.
It said a "series of drunken incidents" had taken place and extra police resources had had to be called in.
The report said disturbances inside and outside local licensed premises happened mainly at weekends.
It added that police were often able to take action early to avoid more serious trouble.