Jim Clark and Snowman Rally deaths inquiry findings due in November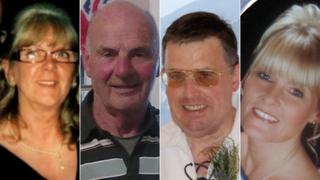 The sheriff conducting an inquiry into four deaths in two rally crashes has said he intends to publish his determination by the end of November.
The hearing, which began 10 weeks ago at Edinburgh Sheriff Court, has heard its final submissions.
It is examining the death of Joy Robson at the Snowman Rally near Inverness in 2013.
The following year, Iain Provan, Elizabeth Allan and Len Stern died at the Jim Clark Rally near Coldstream.
The inquiry started in the middle of July and has taken evidence from dozens of witnesses to both accidents.
A joint hearing was able to be held after a change in legislation allowed for a single fatal accident inquiry to be held in relation to deaths in different parts of Scotland.