Brand plan for Dumfries and Galloway produce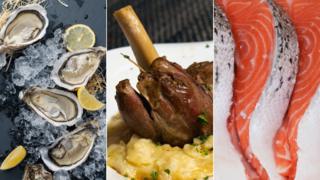 A "Made in Dumfries and Galloway" brand is set to be developed to help promote the region's produce.
It is aimed at supporting the creative and food and drink sectors in the region.
The project hopes to develop an "easily identifiable logo" which could be attached to products from the area.
Dumfries and Galloway Council is being asked to back the scheme subject to it securing half its £60,000 costs from the EU-funded Leader programme.
If successful, it would be delivered via the region's trading standards network.
It would ensure that businesses comply with consumer protection laws and all the goods originate in Dumfries and Galloway.
A survey of businesses in the region found more than 60% thought a regional brand would be beneficial.
Nearly all the consumers questioned said they would be attracted to buy goods they knew were made in the area.