Dumfries teenager raped three schoolgirls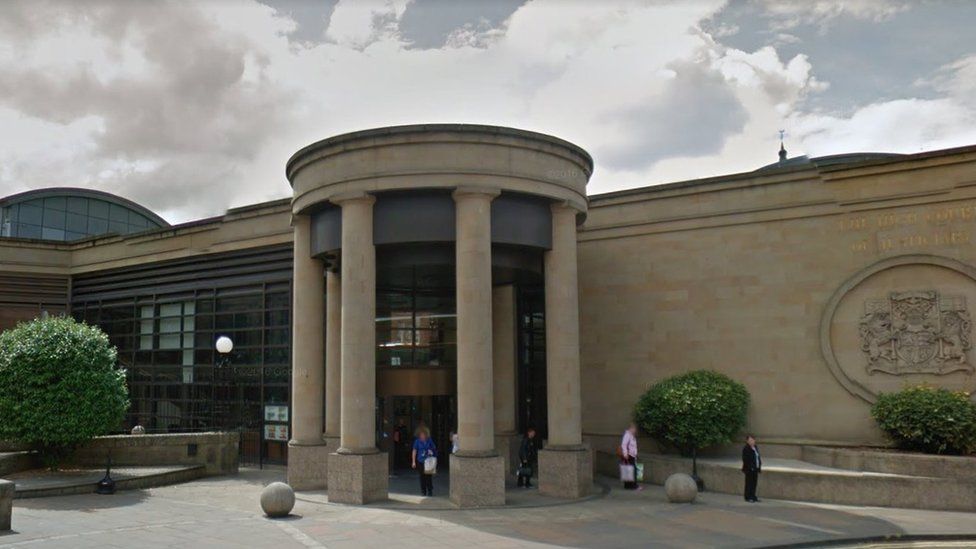 A teenager has been convicted of raping three schoolgirls in Dumfries.
The 17-year-old, who cannot be named for legal reasons, was charged after an 11-year-old girl told the school nurse that she had had sex with him.
His victims were aged 11, 13 and 16. The offences took place at various locations in Dumfries between March and August last year.
A charge of raping a fourth girl when she was 15 was found not proven by a jury at the High Court in Glasgow.
Judge Lord Arthurson told the 17-year-old: "You will be receiving a significant custodial sentence.
"You have been convicted of these offences involving three young girls, one of whom is 11.
"I'm concerned about the risk of sexual harm you appear to present to young females."
Lord Arthurson deferred sentence until next month at the High Court in Edinburgh and ordered a background report and risk assessment report.
The court heard that the accused met the 16-year-old on Facebook and asked to meet up with her.
They went for a walk in Dumfries and she said she could smell alcohol from him and told him there would be no sex.
The girl said: "I said no, but it was like an obsession. It was all he wanted to do."
She told the jury she was shouting "No," and said the accused called her "a dirty slag".
The girl added: "I was crying my eyes out and screaming."
She said the accused apologised to her the following day.
The youth was accused of raping the 11-year-old girl on one occasion after contacting her on Snapchat.
She told the court that she had sex with him and said it was as much her idea as his.
Prosecutor Gillian Ross said: "It does not matter that she was willing to have sex with him. She was 11 and that makes it statutory rape."
The 13-year-old claimed that the accused had raped her, but she admitted that she had continued to see him for some time afterwards.
The 15-year-old girl told the court that she met the accused on Snapchat and he told her he fancied her.
When they met, she said he wanted sex and would not take no for an answer and became aggressive.
The jury found the charge of raping her not proven.
The accused denied all the charges. He did not give evidence, but in a police interview accused the girls of telling lies about him and said: "I never raped anybody."
The court heard that the youth, from Dumfries, had previous convictions for possessing a knife, wilful and culpable fire raising and assault.
Defence counsel Tony Graham will give his plea in mitigation next month.
Related Internet Links
The BBC is not responsible for the content of external sites.