Jim Clark Rally photographer moved just before fatal crash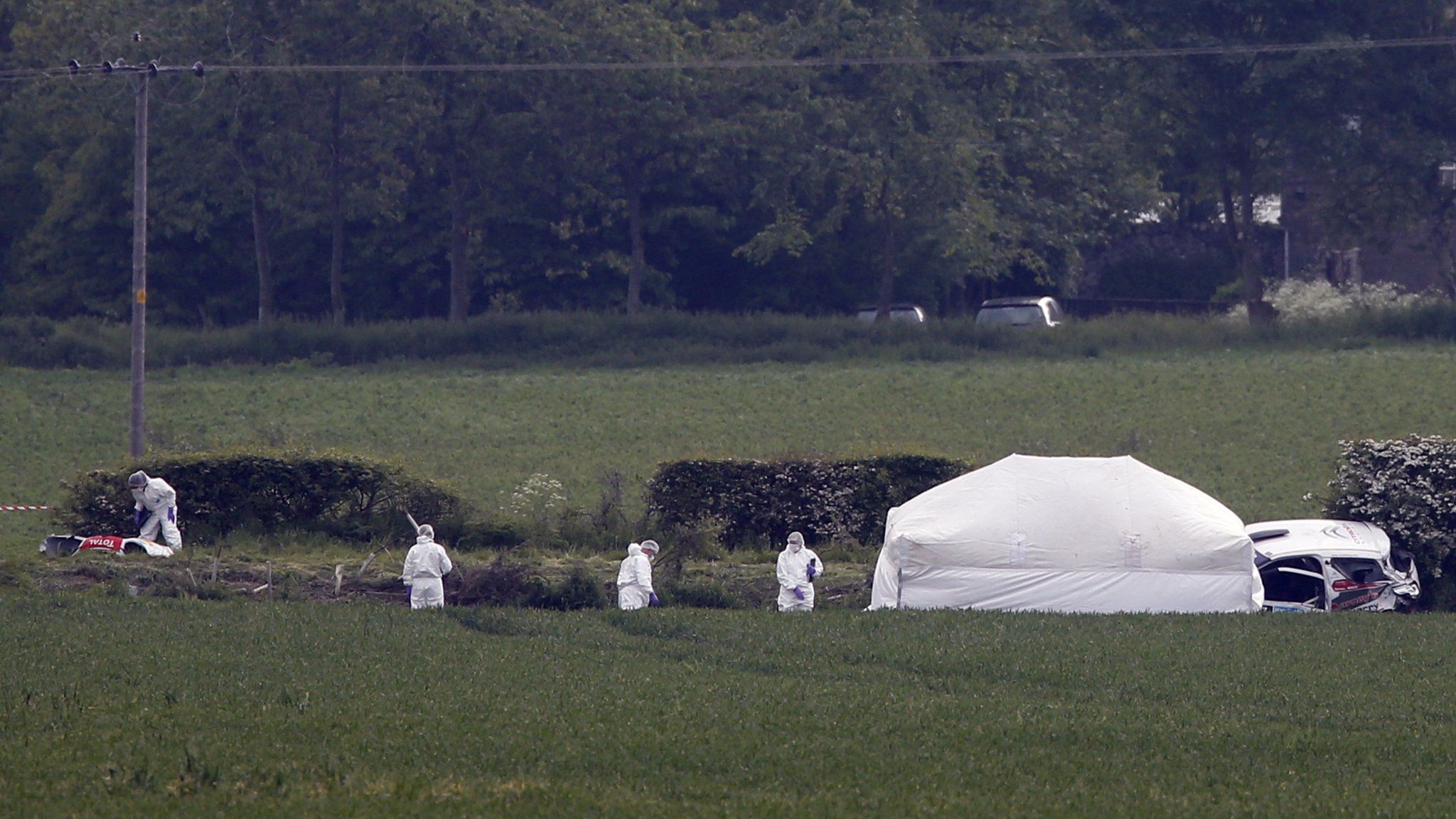 A photographer has told an inquiry how he moved across the road just before a car crashed killing three people at the Jim Clark Rally.
Paulo Baptista, 46, said he had switched positions because the light was better on the other side.
He said he had asked Iain Provan, who died, to cross over too but he had said he was all right where he was.
The hearing in Edinburgh is looking at the deaths of Mr Provan, Elizabeth Allan and Len Stern.
The fatal accident inquiry is also examining the circumstances of Joy Robson's death at the Snowman Rally near Inverness the previous year.
Mr Baptista was accredited as a photographer at the Borders rally and given a green media tabard after signing a document agreeing to act in accordance with instructions of officials at the event.
He chose to go to the Swinton stage where there was a humpback bridge that caused the cars to jump.
A marshal had told him it was the best spot to take pictures although he said he would have gone there anyway.
Advocate Depute, Andrew Brown QC, asked him: "Did you think having accreditation you would be able to stand in areas where spectators were not allowed and you chose to be near the cars?"
Mr Baptista confirmed he had thought that was the case.
Mr Brown then asked him if he had seen the signs about the prohibited areas before and after the bridge. He replied: "I no pay attention. I just want best picture."
He said he had gone down the hill and stood on the right side of the road at the entrance to a field with red and white tape across the entry.
Asked what he thought the tape was for, he replied: "For people to stay behind and not get injuries." However, he said that meant you could not get the best pictures.
He admitted he knew it was dangerous and that he was disobeying the document he had signed, but said he was focussed on taking pictures.
He said he had spoken to fellow photographer Iain Provan about putting their photos onto Mr Provan's motor sport website.
They both had the same passion, he added. He also said he remembered a marshal telling everyone to get behind the tape.
Mr Baptista then told the court: "I left the right hand side and went to the left hand side because the light was better and you could take faster shots."
He added that he had suggested Mr Provan also move over the road, but he had replied: "I am all right here."
He later told police: "I saw Mr Provan standing in front of the tape. He also seemed to be leaning against a fence post.
"I found that a bit strange. There was not as much space to get out of the way".
He then recalled the fatal crash and a marshal shouting at him that he should not be in that spot.
Mr Baptista said he was "petrified" and was later driven home by his wife.
When he learned that people had died, he gave his photographs to the police.
"I just wanted to help," he said. "I have never been the same." He added that he had never taken any photographs of rallies again.
Related Internet Links
The BBC is not responsible for the content of external sites.