Nithsdale refuse fires show 'marked rise'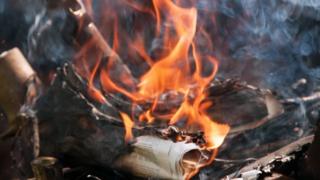 A report has found a "marked increase" in deliberate fire-raising involving rubbish, grass and other waste in parts of southern Scotland.
The Nithsdale area of Dumfries and Galloway saw figures rise by more than 20% in 2016/17 compared with 2015/16.
The majority were reported between October and December with north west Dumfries a problem area.
It saw the fire service and police visit local schools to speak to pupils about the dangers of fire-raising.
Elsewhere, the report also highlights 20 fires in the past year in industrial, commercial and public buildings because of overheating or faults in equipment.
Two major blazes which fell into this category involved the tea rooms at Caerlaverock and the Shortridge Laundry Services factory on the outskirts of Dumfries - with extensive damage to both buildings.