Traffic warning over Dumfries and Galloway weekend events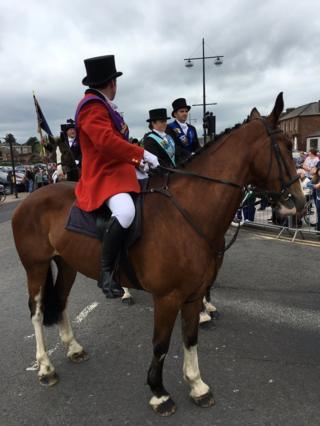 Police have warned of "considerable traffic disruption" due to weekend events in Dumfries and Galloway.
The annual Guid Nychburris festival takes place in Dumfries on Saturday with various routes shut for horses and riders and a parade in the town centre.
Drumlanrig Castle near Thornhill is hosting the Tough Mudder race on Saturday and Sunday which is likely to see extra traffic on the A76.
The same road will also be affected by Kirkconnel Gala on Saturday.
Langholm is also expected to be busy with the Muckle-toon Adventure Festival involving various outdoor sporting activities running all weekend.