Charles Jencks 'gobsmacked' by wife's hero vote win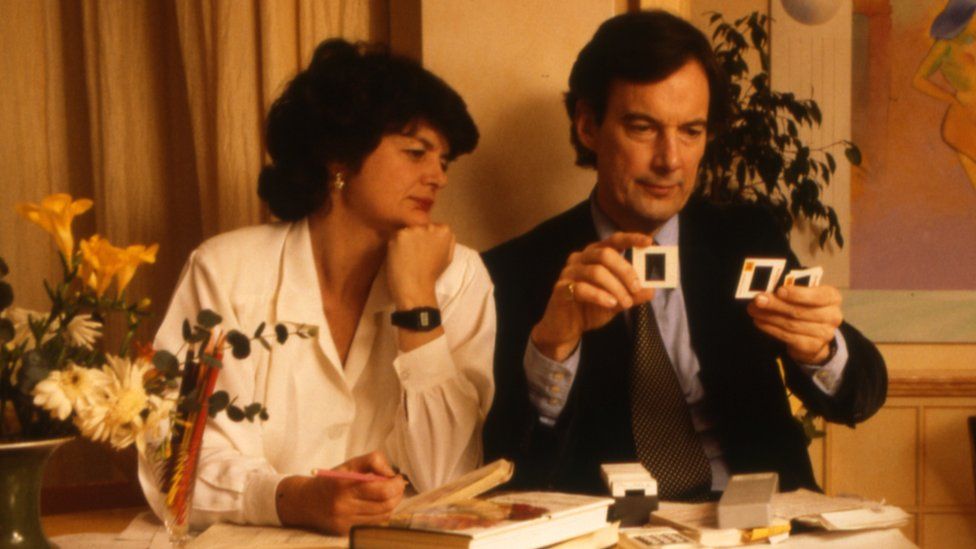 Landscape architect Charles Jencks has spoken of his delight and amazement at his late wife Maggie being voted into Scotland's Hall of Heroes.
He said he was taken aback and he thought she would also have been surprised at the honour.
She topped a public poll in recognition of her work in developing the blueprint for the dedicated cancer care units - known as Maggie's Centres.
Mr Jencks said it was not a tribute either of them would have expected.
"I was delighted, amazed, gobsmacked and thinking how ironic she would find it slightly because she never thought of herself as a heroine," he said.
"When they told me that Maggie had won a Scottish poll as a heroine I was amazed.
"She wasn't a kind of celebrity-conscious person who pushed herself in that department and that was why she would have felt, I think, that the other 13 women deserved it more than she did."
The Jencks-designed Garden of Cosmic Speculation at Portrack near Dumfries opens this Sunday for one day only to raise money for charities, including Maggie's Centres.