Walkers rescued near Dumfries hill summit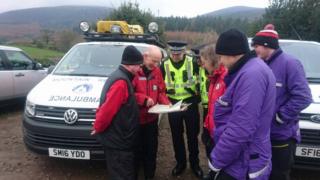 Two walkers have been rescued after becoming disorientated in cloud near the summit of a south of Scotland hill.
Moffat Mountain Rescue Team was called out to assist police with the incident on Wednesday afternoon.
Two walkers had set out to climb Criffel near Dumfries but cloud descended and they called for help.
Due to steep ground in the area they were advised to stay where they were and the rescue team was able to reach them and walk them to safety.