Public toilet charge in Scottish Borders to fund upgrades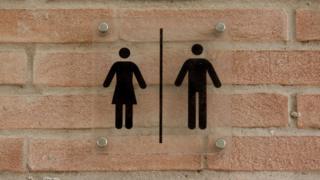 The leader of Scottish Borders Council has said charges being introduced for its public toilets will help to fund improvements.
A 30p entry charge is to be introduced at the busiest 27 sites out of the 40 in the region.
No facilities will be shut and further studies will be carried out on "comfort schemes" where local businesses allow the public to use their toilets.
Leader David Parker said the money would be used to upgrade the sites.
"Other local authorities have introduced charging in Scotland and that has increased standards and quality and it has allowed important money to be raised for investment," he said.
"Actually the charging will bring in a significant amount of money that can be reinvested in the facilities and make them better.
"It is clear that where you get a good operational scheme going you are able to raise the quality of the toilets that you provide and actually deliver a much better service to the public."