Lifeboat crews save stricken boat at Luce Bay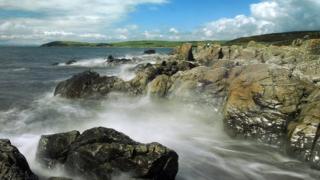 Two lifeboat crews have been involved in a late-night operation to save a stricken boat from hitting rocks on the Galloway coast.
The Stranraer team was called out to Luce Bay to help the vessel which had lost power shortly before 20:00 on Sunday.
It towed the boat away from the rocks before the tow was passed to a crew from Port William.
They were able to bring the vessel safely into harbour.