Heating failures keep Dumfries and Galloway schools closed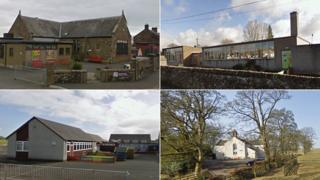 Four schools in Dumfries and Galloway have not reopened to pupils after the Christmas holidays due to heating failures.
Port William, Cummertrees, Closeburn and St Mungo's Primary at Kettleholm have been shut due to the issues.
In total, about 230 pupils have been affected by the closures across the region.
All of the primary schools are expected to reopen on Friday morning.