Dumfries gravestone attack 'despicable'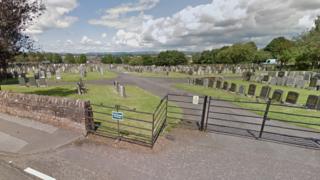 Vandals have poured paint over two headstones in a graveyard in Dumfries.
The incident happened some time over the past two weeks in different parts of the cemetery on the town's Craigs Road.
PC Scott Ruddick said it was not the first time the headstones had been vandalised as there had been a similar incident three years ago.
"It does appear that this is a targeted attack for whatever reason on these headstones," he said.