Heating failure shuts Dumfries secondary school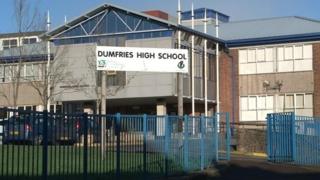 One of the biggest secondary schools in Dumfries and Galloway has been forced to close due to a heating failure.
More than 700 pupils at Dumfries High School have been told to stay at home on Tuesday due to the issue.
Students had been able to attend as normal on Monday before the problems arose.
The school is expected to reopen on Wednesday, the final day before the Christmas holidays begin.