Bid to allay Newstead housing fears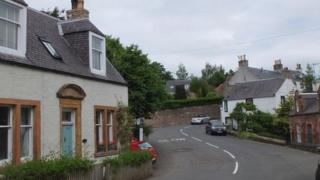 A council leader has moved to allay fears over potential housing expansion at what is reputed to be Scotland's oldest continually-inhabited village.
Newstead, near Melrose, is a settlement dating back to Roman times.
A group of people living in the area is concerned at consultation over plans on two possible sites for housing.
However, Scottish Borders Council leader David Parker said he thought it was highly unlikely both locations would be developed.
The local authority is attempting to address a shortfall of more than 900 houses across the region.
As part of that process, two fields near Newstead have been identified as potential locations for construction.
'Particularly lovely'
It has prompted concerns in the area and villagers will meet to discuss the situation again this week.
Mr Parker said he did not believe their worst fears for the area would be realised.
"Newstead is a particularly lovely part of the Scottish Borders and it is very important that it is protected and we make sure that any development that takes place there is in keeping with the village and is deliverable," he said.
"I think we need to understand that the current consultation is looking at a number of sites but many of those sites will not come to fruition."
He urged as many local people as possible to get involved and express their views.
"Two sites have been identified - one I think is probably achievable on the basis that it has had planning permission in the past," he said.
"But I very much doubt another one will ever happen."