Dumfries Infirmary ward reopens after bug outbreak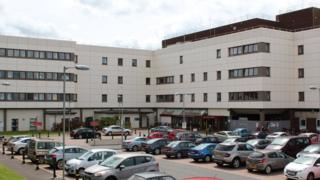 A Dumfries Infirmary ward has reopened after being closed to new admissions due to a sickness bug outbreak.
It was shut last week, along with Annan Hospital, after a number of patients were affected.
The Annan facility reopened earlier this week and ward 14 at Dumfries is now also open to admissions.
Infection control manager Elaine Ross thanked everyone who had worked "incredibly hard" to keep providing care and stop the virus spreading.