Final views sought on Earlston school proposals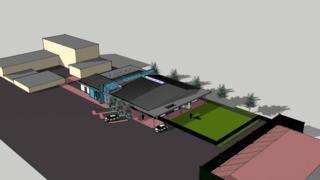 The final phase of consultation has started on plans for a new additional support centre for pupils with profound and complex needs in the Borders.
The site in Earlston would replace current provision at primaries in Hawick and Innerleithen.
The public is being asked for feedback before Scottish Borders Council decides the scheme's fate next month.
Three names have been shortlisted for the new school - Leaderbank School, Leader Valley or South Croft.