Dumfries and Galloway tourism's academic options explored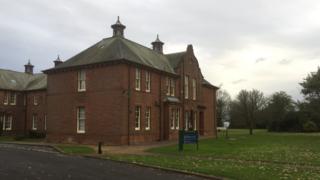 Talks are being held to try to improve academic links with the world of tourism to help benefit both sectors in Dumfries and Galloway.
The event aims to help increase the value of an industry estimated to be worth £300m a year to the region.
A range of of organisations will be represented at the meeting on the Crichton campus in Dumfries.
University of Glasgow tourism lecturer Dr Guillaume Tiberghien said the area had "huge potential".
The symposium at Maxwell House will look at a range of issues including:
key research topics for the region
academic and industry co-operation
improving links between all the groups involved in the sector
"The idea is really to link up and not to have academia on one side and the organisations on the other who actually work separately," explained Dr Tiberghien who organised the event.
"Students want more and more practical experiences in the industry.
"It is a bit about moving away from only theoretical perspectives on tourism and events to something that is a bit more practical and pragmatic."
'Authentic tourism'
He added that the tourism sector could also benefit by getting valuable research carried out by academic institutions.
"It is bringing our expertise into what they do," he said.
Dr Tiberghien said that, although he had only been in the region for a short time, he could see the industry could develop much further.
"I have seen enough to see a huge potential in terms of, for example, developing authentic tourism and events experiences and how the heritage could be used appropriately," he said.
"The whole challenge is trying to design this.
"The region clearly is an under-researched region for tourism."