Easter Langlee waste transfer station plans submitted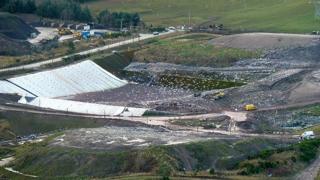 Plans to send household waste outside the Borders have moved a step closer after a full planning application was submitted for a £5.5m transfer station.
The new facility will be built at Easter Langlee near Galashiels.
Councillors decided in August last year to close a landfill site in the area when it reaches capacity in 2018.
However, before that can happen it needs to have the transfer station up and running to send rubbish out of the region for disposal.
As well as a waste transfer block on the site, the local authority needs permission to build an administration centre and create a new entrance and an operations yard.
A detailed planting scheme will be used to screen the new facility from a recently-built housing development to the south.
The full plans will be considered by planning officials over the coming months.