Scottish Borders Council opposes Fallago Rig expansion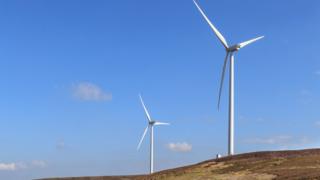 Councillors in the Borders have decided to oppose plans to expand a wind farm which was the subject of a six-year opposition campaign.
They had been expected to take a view last month but deferred a decision in order to visit Fallago Rig near Lauder.
Developers wanted to build another 12 turbines and planning officers had advised the council not to object.
However, they went against that recommendation, citing the cumulative effects on the landscape.
The final decision on the project will lie with the Scottish government.