Great Tapestry of Scotland decision put back until December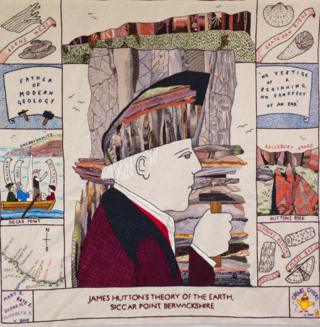 A decision on the site of a permanent home for the Great Tapestry of Scotland has been pushed back a month.
Scottish Borders Council is considering locations in Tweedbank and Galashiels.
The local authority was expected to make its final decision in November after receiving more information on the potential sites.
Much of that work has been done but the council said it could not meet the original deadline and would now make the selection on 15 December.
Leader David Parker said: "The decision elected members will take regarding the future of the Great Tapestry of Scotland visitor centre is a significant one, which will be subject to a great deal of public scrutiny.
"It is therefore entirely appropriate that we have as much detail available to us as possible when we make our final decision and consider the options available for the project.
"We now believe that decision can be made next month."
He said that would allow due diligence work to be completed and allow the Scottish government to consider the release of the £2.5m committed to the project.
The Tweedbank option would see a centre built at the terminus of the Borders Railway while the Galashiels proposal would see the town's Post Office building brought back into use.
It would also see the former Poundstretcher building demolished and a new build erected, with a connection made between the two.
The report to council in December will be taken in public.