Dumfries and Galloway Council apology for early payment error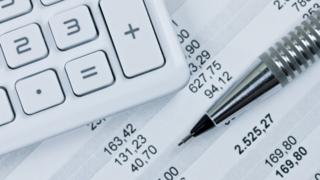 A council has apologised after it took direct debit payments from some of its customers ahead of their usual scheduled date.
The Dumfries and Galloway authority said it covered a range of services it provided.
A statement said it had had "very few queries" about any issues caused by the early payment.
However, it said the council would try to ensure nobody was "out of pocket" as a result of its mistake.
The payments were for a range of council services including commercial waste collection, room and hall lets, social care and music instruction.
Anyone with any questions about the issue has been asked to contact the council contact centre on 030 33 33 3000.
"We apologise for any inconvenience this may have caused," a statement said.