Dumfries and Galloway health service complaint levels decline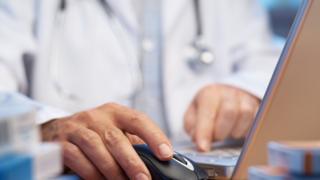 The number of complaints about NHS services in Dumfries and Galloway has fallen by nearly a quarter.
However, the time taken to respond to the issues raised by patients or their families has risen.
The trends have been revealed as the health authority develops a new complaints handling process.
The three most common issues raised were standards of clinical treatment, verbal communication and staff attitude or behaviour.
In almost half of the cases some form of action was taken to make improvements.
According to newly-published figures, 102 complaints were lodged against NHS Dumfries and Galloway between April and June.
The total represents a 24% drop on the same period last year.
Response time performance has also dipped by 10%, with just 70% of those who filed grievances receiving a formal response from the health authority within 20 days.