Handbag image released in Galashiels robbery probe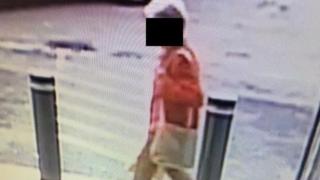 Police have released a CCTV image of the cream shoulder bag taken from an 85-year-old woman who was assaulted and robbed in the Borders.
The bag has yet to be recovered after the incident on Croft Street in Galashiels on 10 September.
Det Con Elizabeth Miller said: "I would urge anyone with information about this bag to contact the police.
"They may have seen someone with the bag or noticed the bag discarded somewhere."
Police are also keen to trace a man seen in the area on the day of the robbery.
He is described as of average height and slim build and was wearing a grey hooded top and jogging bottoms.
Anyone who has information about his identity had been asked to contact police.