Lockerbie Jazz Festival gets into full swing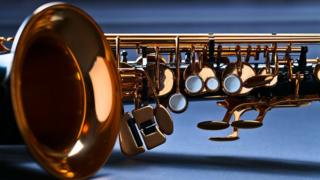 Lockerbie Jazz Festival is getting under way with a line-up organisers say is designed to cater for all tastes.
Among the highlights this year is Hamish Stuart, the former lead singer of The Average White Band.
The multi-venue event includes performances in Gretna, Annan and Moffat as well as Lockerbie.
It kicks off at the new jazz cafe in Lockerbie town hall with a concert by two of the UK's top swing artists Alan Barnes and Brian Kellock.
Festival Director, Derek Gorman, said the programme included New Orleans jazz, blues, cajun and even funk.
"There is something for everybody in this great jazz festival," he said.
"It is basically the biggest event of its kind in this part of Scotland.
"I'm not an economist but I'd be surprised if it didn't give a great boost to Lockerbie."