Cyclist spotted on motorway near Gretna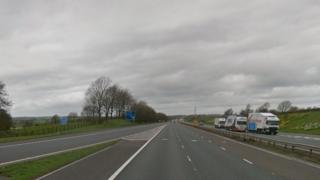 Police have been called out after a cyclist was spotted heading north on a motorway in the south of Scotland.
The incident happened on the A74(M) in Dumfries and Galloway just past the service station at Gretna.
Reports were received at about 13:40 of a male cyclist travelling along the hard shoulder of the major route linking Scotland and England.
Police said it was "dangerous and illegal" to cycle on the motorway.