Police try to trace woman who helped Galashiels robbery victim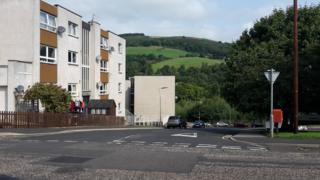 Police are trying to trace a woman who stopped to help a pensioner who was assaulted and robbed in Galashiels at the weekend.
They have already spoken to a man who ran after her attacker.
Now they hope to track down a woman who helped the 85-year-old but left when the ambulance service arrived.
Police want to speak to anyone else who witnessed the incident which happened at the junction of Croft Street and Greenbank Street on Saturday.
Det Con Lizzie Miller said: "This woman is a significant witness and may have information that could help us identify the man responsible.
"She is described as an older woman, wearing dark clothing and possibly glasses.
"If this is you, or you know who she is, please get in contact as soon as possible."