85-year-old woman hurt in Galashiels street robbery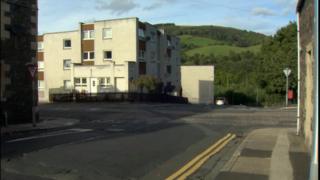 An 85-year-old woman was seriously hurt when she was assaulted and robbed in Galashiels on Saturday.
It happened around 12:00 on Croft Street near to Greenbank Street.
Police are looking for a man who was wearing a dark grey hooded top and ran down Greenbank Street in the direction of the Croft Street flats carrying the beige handbag.
Officers want anyone who witnessed the robbery to contact them.