Earlston education centre consultation under way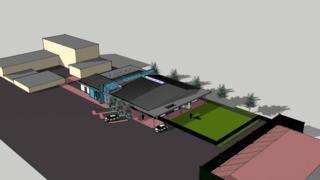 Consultation has started on plans for an additional support centre for pupils with profound and complex needs in the Borders.
The site in Earlston is scheduled to open in 2017.
The move would also end current provision at primaries in Hawick and Innerleithen.
The consultation period runs until 10 October with a series of public meetings planned. The outcome will be taken to the council in December.
The three public meetings will be held at:
Wilton Primary, 13 September, 19:00-21:00
Earlston Primary, 14 September, 19:00-21:00
St Ronan's Primary, 15 September, 19:00-21:00
An online questionnaire will also be made available with paper copies available at the public meetings or by contacting the council.