Castle Douglas hotel thieves take more than £10,000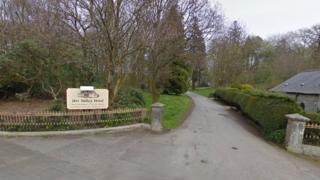 Thieves have made off with more than £10,000 when they stole a safe from a south of Scotland hotel.
The incident took place at the Urr Valley Country House in Castle Douglas at the weekend.
Thieves broke into the hotel some time between 22:30 on Saturday and 07:30 on Sunday and made off with the safe and its contents.
Police said the safe was a heavy one and would have needed two people to remove.
They have appealed for anyone who saw anything suspicious in the area to contact them.