Peebles schoolboy, 16, takes community council role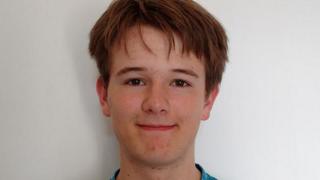 A 16-year-old Peebles High School pupil is thought to have become the youngest in Scotland to serve on a community council.
Ben Durkin has taken over as minutes secretary at Peebles Community Council in the Borders.
After the voting age dropped to 16 for the Scottish independence referendum, the age was also lowered for serving on the community council.
The Borders student said he hoped to represent younger people's views.
"I think being able to represent the younger population is very important for several reasons," he said.
"Firstly, we are a large part of the community so we should have a say in what changes there are to be within it as they can affect us as much as any other person.
"Secondly, I think that young people are often not only ignored but discriminated against."
'Significant segment'
He said people either assumed they had "nothing to put forward" or their suggestions would be "naive and inexperienced".
"This is certainly not the case for the large majority of young people, maybe not everything we say is correct and maybe it can be flawed for any generation," he said.
The secondary school pupil was approached by the community council as it was keen to get the views of young people in the area.
As minutes secretary, he is allowed to make comments during meetings but his role is neutral and he is not allowed to vote on anything.
"I hope that I and others can provide that for the council so that this significant segment of the population is included in decisions that affect us," he said.
Peebles Community Council secretary Ann Snoddy said: "It is great to have Ben on board.
"His mum is also one of our community councillors.
"It will be good to have the views of the younger generation represented at our meetings."