Galashiels and Kelso primary school schedule amended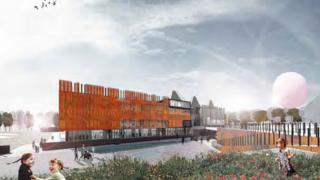 An updated schedule for delivering two new primary schools in the Borders costing more than £20m has seen their completion dates change.
The project involves Langlee Primary in Galashiels and Broomlands Primary in Kelso.
A report to Scottish Borders Council said planning consent for both projects was achieved last year.
However, the order of completion of the schools has now been reversed with the Galashiels site due to be ready first.
The original schedule would have seen a new Broomlands Primary built by March 2017 and the new Langlee Primary by December 2017.
It has now been proposed that the Galashiels project - as the more expensive of the two schemes - should be completed first.
It would now be built by May next year with the Kelso development finished by October or November.