Listening Project comes to Dumfries and Galloway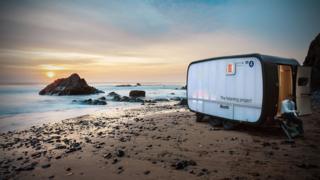 The Listening Project, a collaboration between BBC Radio 4 and The British Library, is taking a trip through Dumfries and Galloway.
It is stopping off at locations in the region to record conversations between friends and family.
The conversations can be about anything from hobbies to a shared memory, from love to friendship.
The discussions are recorded and archived by the British Library and a three-minute version airs on the radio.
The recording booth will be in the following towns on the following dates if you have a story to tell:
Friday, 22 July, Castle Douglas, 16:00 to 20:00
Saturday, 23 July, Castle Douglas, 10:00 to 17:00
Sunday, 24 July, Kirkcudbright, 10:00 to 17:00
Monday, 1 August, Stranraer, 10:00 to 17:00