Motorcyclist killed in crash near Scotland-England border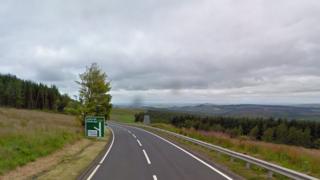 A 31-year-old motorcyclist has been killed in a crash about 100 metres north of the Scotland-England border.
Chris Bouglas, of Hawick, died in the collision with a car at the A6088 junction of the A68 in the Borders shortly after 10:00 on Sunday.
A 41-year-old woman driving the Volvo V50 involved was released by fire crews and taken to Borders General Hospital.
She was treated for minor injuries. The A68 was closed for about five hours to allow for a full investigation.
Any witnesses have been asked to contact Police Scotland.