Dumfries and Galloway overnight break-in spate investigated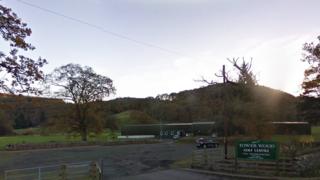 Police are investigating a spate of overnight break-ins dotted across Dumfries and Galloway.
Five premises were targeted between Wednesday and Thursday and goods worth "many thousands of pounds" taken.
Properties in, or near, Beattock, Lockerbie, Lochmaben, Dumfries and Kirkcudbright were affected.
Police Scotland appealed for anyone who may have seen or heard anything suspicious near the areas of the break-ins to contact them.
The full list of premises targeted and goods taken is:
a shed on the Crooked Road just outside Beattock - not yet known if anything stolen
a farm in the Courance area near Lockerbie - green Landrover Defender registration Y63 YCS and a red quad bike taken
the building site at the old Lochmaben hospital - power tools removed
Tower Wood Golf Centre between Dumfries and Beeswing - a till containing cash taken
premises on the outskirts of Kirkcudbright - quad bike and power tools stolen
Det Insp Scott Young said: "The property stolen in these crimes will run into many thousands of pounds and all happened overnight Wednesday/Thursday.
"At this stage we are conducting door-to-door inquiries around all of the crime scenes as well as a full crime scene examinations.
"I am appealing to the public to come forward if they saw or heard anything which might now seem a bit suspicious in, or around, any of the areas where these break-ins occurred.
"I would extend this appeal to the whole area between Beattock in the north to Kirkcudbright in the west and again ask for information which might help us catch those responsible."
Police are particularly keen to hear about any unusual vehicle movement overnight.
"It does seem that the types of property stolen have been targeted by those responsible," said Det Insp Young.