Dumfries fried chicken raiders left empty-handed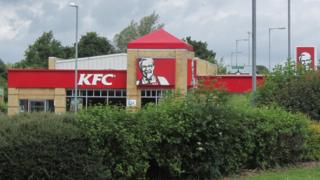 Police have said would-be thieves who broke into a Kentucky Fried Chicken restaurant in Dumfries appear to have been left empty-handed.
The incident happened at about 01:15 at the site on the town's Glasgow Road.
The alarm in the premises was activated and police found signs that the premises had been broken into.
However, they said that at this stage it appeared that nothing had been stolen from the property.
PC Luke Leslie said: "We want to hear from anyone who may have been in the area around this time if they can help us identify those responsible for this break-in."