Man and woman killed in single-car crash near Dumfries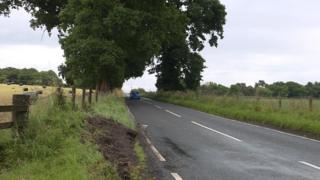 A 25-year-old driver and his 19-year-old female passenger have died after their car left the road in a late-night crash in the south west of Scotland.
The accident happened at about 23:00 near to Laneside Cottage on the A710 road between Dumfries and New Abbey.
Police said it appeared the driver had lost control of the Audi A6.
Emergency services were sent to the scene and the road was closed for several hours while accident investigations were carried out.
Anyone who may have been on the road around the time of the crash has been asked to contact police.