Hawick whisky distillery plans approved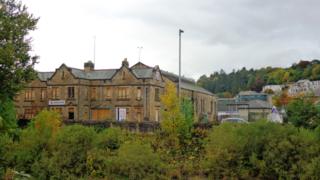 Plans have been approved for a £10m project to build a whisky distillery on a former industrial site in the Borders.
The Three Stills Company announced last year it had secured funding to support its plans in Hawick.
Scottish Borders Council has now given planning approval for the Commercial Road scheme.
The company has said the distillery and visitor centre could create a total of 20 jobs.
A report confirming the planning approval said the scheme complied with the local development plan.
"The development is appropriate for this town centre site and would be in keeping with the mixed use nature of the area," it said.
"The proposal would result in the creation of jobs and would attract visitors to the town.
"The proposal would result in the renovation and re-use of the listed buildings which are on the 'at risk' register."
Flooding addressed
The report said the development was considered to be "sympathetic and sensitive" and would "respect and enhance the character and setting" of the buildings.
It found that flooding and archaeological issues had been addressed and that the overall benefits outweighed a lack of on-site parking.
The firm is one of a number to have shown an interest in establishing a distillery in the region - the first since 1837.
Mossburn Distillers lodged its plans last month for a £40m distillery south of Jedburgh.
Last year a competition by R&B Distillers saw the public pick Peebles as their preferred site for a distillery.