Dumfries and Galloway toilet attendant removal reversal bid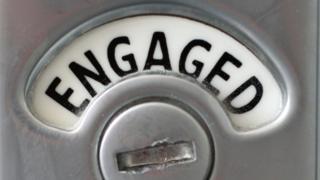 A late bid is being made to reverse a decision to remove toilet attendants from a number of public conveniences in Dumfries and Galloway.
Councillors approved the move earlier this year to save £45,000.
The issue is being taken back to a full meeting of Dumfries and Galloway Council in an attempt to get it overturned.
However, officers have advised that the proposal is "not competent" as it would create an unbalanced revenue budget.
Councillors agreed to remove toilet attendants in Portpatrick, Hanover Square in Stranraer, Newton Stewart, Moffat Town Hall and the Whitesands and Munches Street in Dumfries as part of wider cost-cutting measures.
'Excessive vandalism'
They are now being asked to reconsider the move.
A motion - backed by a dozen councillors - said consideration should be given to health and safety issues and tourist implications.
It said the savings could be a "false economy" should increased repairs be required through "excessive vandalism".
It asked for more time to be given to come forward with other ways of making the £45,000 savings.
The issue has been put on the agenda for a full meeting of the council but the authority is being advised that the motion would not be competent as it would lead to an unbalanced budget for 2016/17.