Dumfries Chihuahua attack witnesses sought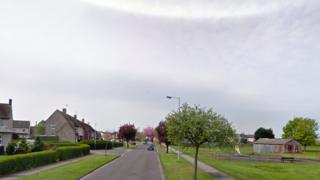 Police are trying to trace the owner of two greyhounds after a Chihuahua was badly hurt and its owner injured in an attack in Dumfries.
The incident happened in the Glasgow Street/Lochfield Road area of the town at about 11:15 on Saturday.
The woman was out walking the Chihuahua when it was attacked and seriously injured by the two other dogs.
The owner was treated in hospital for a hand injury while the dog suffered "multiple bite and claw injuries".
It is now recovering at home.
The man who was walking the two greyhounds at the time has yet to be traced. He has been described as being "skinny with cropped hair".
PC Ruairidh Matthews said: "This was a particularly vicious attack by two large dogs on a small toy type dog which has left it with some severe injuries.
"We ask anyone who may have been in the area and saw anything, or who can help identify the owner of the two greyhound type dogs to call us on 101 at Dumfries."