Suspected car thief hunted after Whithorn crash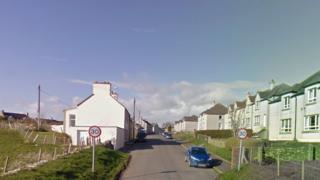 Police are hunting a suspected car thief who fled the scene of a crash in a south west Scotland town.
A silver Renault Clio, which had been stolen earlier, collided with a boat which was parked on a trailer on Isle Street in Whithorn.
It happened between 01:30 and 02:00 on Saturday morning.
A man was seen abandoning the car and running off. He was said to be between 5ft 6in and 5ft 8in and was wearing a dark hooded top or jacket.
He was last seen running up Green Croft. Police are appealing for witnesses.
PC Kirsty Cantlie said: "It appears that after the crash a lot of revving of the car engine went on before the driver abandoned the car and left the scene.
"Anyone who may have been woken by the noise and who may have looked out and seen anything should give us a call on 101."