Thousands flock to sheep event in West Linton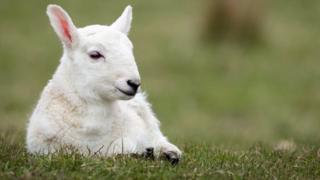 Thousands of visitors have attended what is billed as the "most important specialist event" for Scottish sheep farmers being held in the Borders.
Scotsheep was staged at Blythbank Farm near West Linton.
There were demonstrations, workshops and competitions - as well as trade stands, breed societies, and a show and sale of pairs of ewe hoggs.
Dolly, the world's first cloned sheep was born on Blythbank in 2003, when it was owned by the Roslin Institute.
The site has since been sold to John Campbell of Glenrath Farms, now the second largest egg producer in the UK.