'High quality' fake note warning in Borders and East Lothian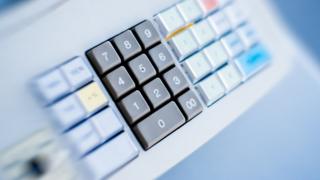 Businesses in the Borders and East Lothian have been warned after three reports of "high quality" counterfeit currency being used as payment.
Two shops were targeted in Dunbar and North Berwick on Monday and another in Coldstream a day later.
On each occasion, police said the £20 Bank of England notes appeared legitimate on first sight.
They all carried the same serial numbers - either AH03 269110 or HH11 227632.
PC Alan Curran said: "It is a criminal offence to hold or pass a note that you know to be counterfeit.
"I would ask the public to be aware of the recent circulation of counterfeit currency, and to check any paper notes they have received lately to ensure they are legitimate.
"If anyone suspects they have been handed or found a fake bank note, they should retain it and contact the police immediately."