Budapest beats Dumfries ice hockey bid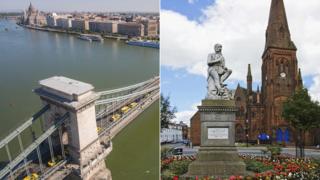 Dumfries has lost out to Budapest in its bid to host a section of the men's under 20s ice hockey world championships later this year.
Ice Hockey UK, in conjunction with Dumfries and Galloway Council, hoped to bring the event to the town's Ice Bowl.
However, the competition from 11 to 17 December will now be held in Hungary.
The International Ice Hockey Federation deferred a decision on the men's under 18 championships, which Dumfries also hopes to host, until September.
However, it faces stiff competition with South Korea keen to host it ahead of the Winter Olympics.
IHUK general secretary, Andy French, said: "It is a shame we did not get the under 20s in Dumfries, but we knew it would be difficult with four other countries also bidding.
"The women and under 18s situation is unique with Korea wanting to host both as a test event for their Winter Olympics.
"We will just have to wait and see on that one."