Operatic opening for Dumfries and Galloway Arts Festival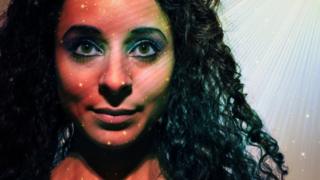 The Dumfries and Galloway Arts Festival is under way with a 10-day programme of events throughout the region.
Highlights of the opening night include music from Eddi Reader and a performance of Puccini's opera La Boheme.
Organisers believe the line-up delivers their "strongest and busiest programme to date".
There are 85 performances across 48 different venues in the 37th edition of the festival which runs until 29 May.
The map of events stretches across the region from Stranraer in the west to Langholm in the east.
Scottish Opera, comedian Daniel Sloss, BBC Radio Scotland's Young Traditional Musician of the Year from 2014 Robyn Stapleton and the winner of Sky 1's Must Be The Music, Emma's Imagination, are also part of the programme.
Events draw to a close on 29 May with a performance of Black is the Color of My Voice at the Theatre Royal in Dumfries.