Dumfries and Galloway community councils dissolution 'lessons learned'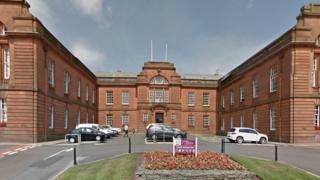 A local authority has said "lessons will be learned" after dozens of community councils were dissolved for not meeting a constitution deadline.
They failed to meet the requirement by January this year falling foul of new regulations in Dumfries and Galloway.
A council report said 33 of the 36 councils affected had applied to hold by-elections in July.
Two others have asked to delay that date while another is looking at an "alternate constitutional model".
The situation has prompted concerns about the impact on summer events across the region such as gala days with community councils unable to give out funds.
A report to Dumfries and Galloway Council acknowledged the "disruption" to the affected communities.
It said it was important to place on record the authority's appreciation to the areas which had "responded so positively" in progressing with the process for re-establishing community councils.
Officers will meet with local people to thank them, explain the background and reassure them that there will be no repeat of such incidents in future.